At least 214 people dead in Iran-Iraq earthquake
At least 214 people have been killed and more than 2,500 injured in Iran after a magnitude 7.3 earthquake struck near the border between Iran and Iraq.
The earthquake was centred about 19 miles outside the eastern Iraqi city of Halabja at about 6.20pm UK time on Sunday.
It was just 15 miles deep and was felt for about 20 seconds in Baghdad and was also felt in Turkey, Kuwait and Israel.
The tremor killed 207 people and injured more than 2,500 in Iran alone.
At least seven deaths were reported in neighbouring Iraq with 321 people hurt, authorities said.
The quake triggered landslides in the mountainous region along the Iran-Iraq border, also destroying buildings, shattering windows and sending people running for safety.
TV reports indicate that more than half the Iranian casualties are from the town of Sarpol-e-Zahab, and the district of Ezgeleh, which have a combined population of 30,000. The area, about ten miles from the border with Iraq, is in the Kermanshah province.
Its governor told state TV: "There are still people under the rubble.
"We hope the number of dead and injured won't rise too much, but it will rise".
At least three emergency relief camps have been set up after the only hospital in Sarpol-e-Zahab was badly damaged in the quake.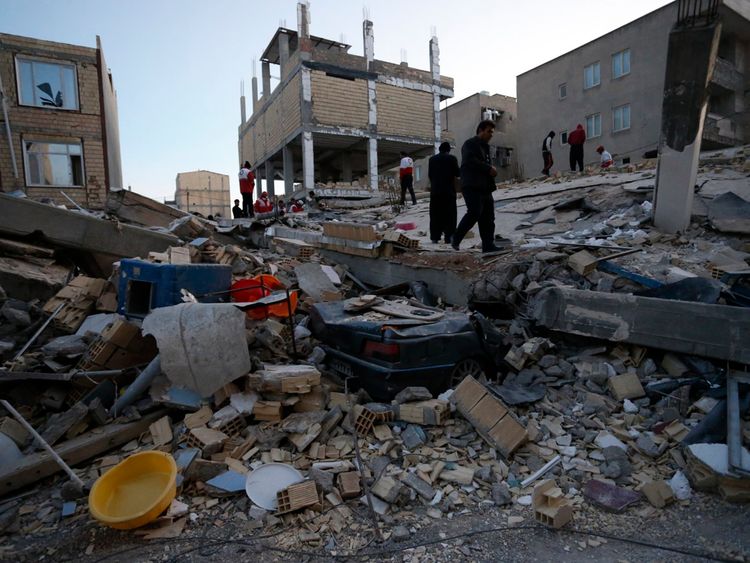 Head of emergency medical services Pirhossein Koulivand said it was "difficult to send rescue teams to the villages because the roads have been cut off – there have been landslides".
There have also been a number of aftershocks felt and electricity has been cut in several Iranian and Iraqi cities.
Nevertheless, dozens of rescue teams are searching for survivors in larger towns and Red Cross teams are on their way.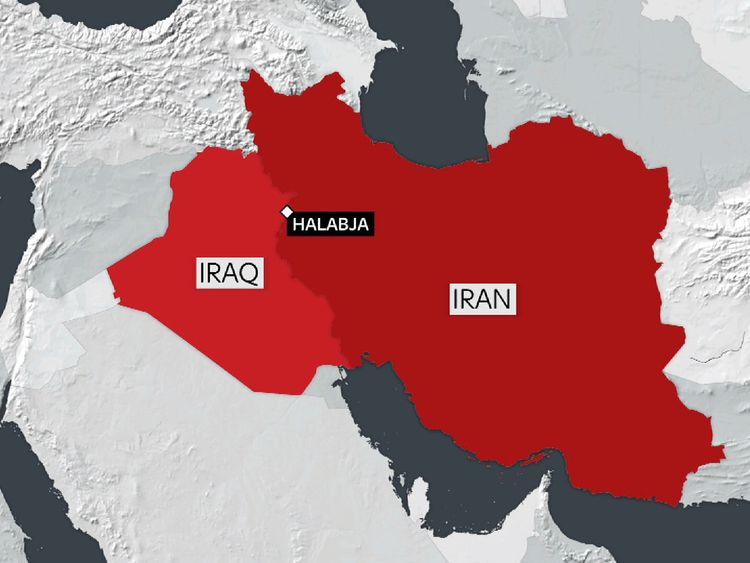 In Iraq, the most extensive damage was seen in the town of Darbandikhan, which is in the Kurdish region and around 47 miles east of the city of Sulaymaniyah, where more than 30 people were injured.
Local health minister Rekawt Rasheed said the situation was "critical", made worse by the fact that the district's main hospital was badly damaged and without power.
Iran's Supreme Leader Ayatollah Ali Khamenei offered his condolences and urged rescuers and government agencies to do all they can to help those affected by the quake.
The region has regular earthquakes and last night's struck along a 930-mile fault line between the Arabian and Eurasian tectonic plates, which runs through western Iran and into Iraq's north east.
One of the region's worst quakes struck Bam in Iran in 2003 and killed at least 31,000 people.
There have been two major quakes since then – in 2005 more than 600 people were killed and in 2012 around 300 died.