Trump pushes for ban on gun 'bump stocks'
US President Donald Trump has signed an order to ban bump-stock devices, which were used by a gunman who killed 58 Las Vegas concert-goers last year.
Speaking at a White House event on Tuesday, Mr Trump said he had directed the Department of Justice to propose a law to make the accessories illegal.
"We have to do more to protect our children," he said, adding that he would discuss school safety this week.
Last week a 19-year-old killed 17 people at his former Florida school.
So-called bump stocks, which are legal, convert semi-automatic rifles into rapid-fire weapons.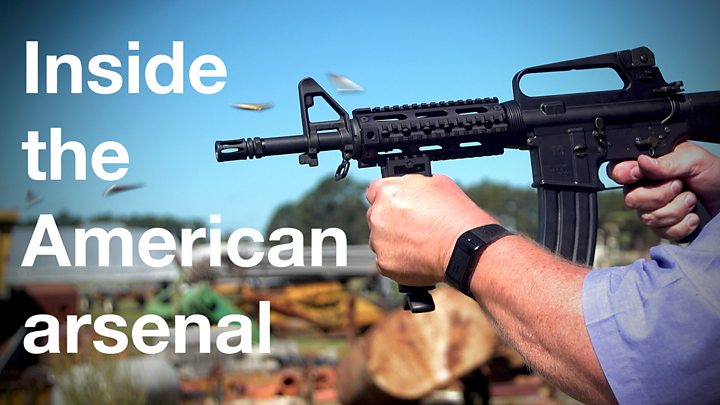 Bump stocks arose as a national issue after a 64-year-old gambler rained bullets down on a crowd of 22,000 people who had gathered for an outdoor country music festival on the downtown Las Vegas Strip in October 2017.
More than 500 people were injured in what is considered the country's worst mass-shooting attack in history.
Congressional proposals to ban the device, which is also known as a sliding stock, have so far failed to gain traction.